SELF-PRIMING PUMP SUPPLIERS AND MANUFACTURERS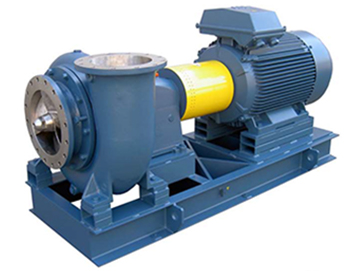 At Flo-Master, we are suppliers and manufacturers of self-priming pumps Australia.
We supply a wide range of vacuum and centrifugal pumps, as well as designing specialist engineering systems for a range of industrial applications.
As self priming pump suppliers Australia, we offer a selection of self-priming centrifugal pumps, including premium Italian-made Pompetravaini pumps. These pumps are suitable for various industrial applications, including handling hazardous, toxic or polluting liquids and gases where zero leakage is necessary.
These pumps are generally mounted at ground level (i.e. above the liquid source). That means they require less infrastructure to set them up and are easier to access for repair and maintenance. With a self-priming pumping system, there is no pumping equipment located in the wet area, which means there is no need to access the wet well and no hoisting equipment requirement for maintenance or repairs.
Self-priming centrifugal pumps are capable of handling mixtures of gases and liquids, as well as other difficult applications, like boiling liquids. Other suitable applications include:
Clean liquids
Corrosives
Removal of condensates and distilled liquids
Solvents and liquified gases
Removal of liquids under vacuum
Effluent, waste water and sewage
Boiler feed applications
Spray washing applications
These pumps are ideally suited to a range of industries including chemical and petrochemical, pharmaceutical, food and other manufacturing, LPG and other liquified gas transfer and storage, Firefighting, Water processing, Water pump and more.
Contact Us Today
At Flo-master, we are an Australian supplier and manufacturer of self-priming pump systems. Whatever your application or system requirements, our engineers and pumping system experts can recommend a pump or design a system that's right for you. To find out more about our range of self-priming pumps give us a call on 1300 79 11 99 or contact us online today.