HOT OIL PUMP MANUFACTURER AND SUPPLIER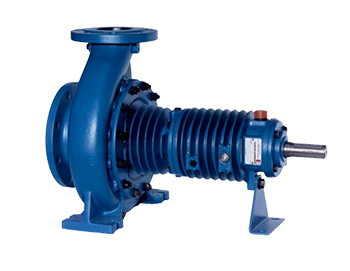 If you're looking for an expert hot oil pump manufacturer and supplier, then talk to the team at Flo-Master. We stock an extensive range of hot oil pumps from our Pompetravaini brand.
Our TCD Hot oil pumps are purpose designed for the movement of heat-transfer oils and other liquids under high temperature conditions.
Pumping hot liquids can present a number of challenges to any pumping system. The system needs to be designed to tolerate extremely high temperatures without the heat being transferred down the driveshaft to the motor. The seals must also be designed to withstand the high temperatures and pressures in the system.
The superior engineering of our hot oil pumps mean that they are suited for use as hot oil circulation pumps and hot oil transfer pumps and can withstand oil temperatures as high as 350°C.
The SP version has been especially designed to handle vegetable oils. The design varies from the standard TCD series only in the mechanical seal area; an intermediate cover has been added beyond the mechanical seal. This intermediate cover should be connected to a reservoir containing oil compatible with the pumped fluid. This device avoids that, in case of mechanical seal breakdown, air can enter into the pump irreparably oxidating the pumped oil or that oil of bearings enter into pumping circuit or vice versa.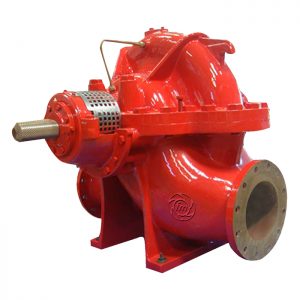 Featuring state-of-the-art sealing technologies, ultra-durable iron and stainless steel construction, our range of hot oil pumps are durable and long-lasting, high efficiency and inexpensive to maintain.
Our selection of high-temperature oil pumps are ideally suited to a range of industrial applications including petrochemical, refineries, mining, food processing, plastics and more. They can comfortably handle a range of liquids at different temperatures and viscosities including thermal oils, vegetable oils, edible oils, alcohols, gas oils, fuels, asphalt, paints, glues, resins and more.
Our expert team will help select the right pump for your application. We will ensure your pump is compatible with your materials and properly calibrated to fit your system requirements. We can even design and install a custom pump system suited to your unique specifications.
Contact Us Today
At Flo-Master, we are a leading Australian supplier and manufacturer of hot oil pumps. Whatever your application or system requirements, our engineers and pumping system experts can recommend a pump or design a system that's right for you. To find out more about our range of hot oil pumps, fire pumps, water pump, irrigation pump and more pumps give us a call on 1300 79 11 99 or contact us online today.