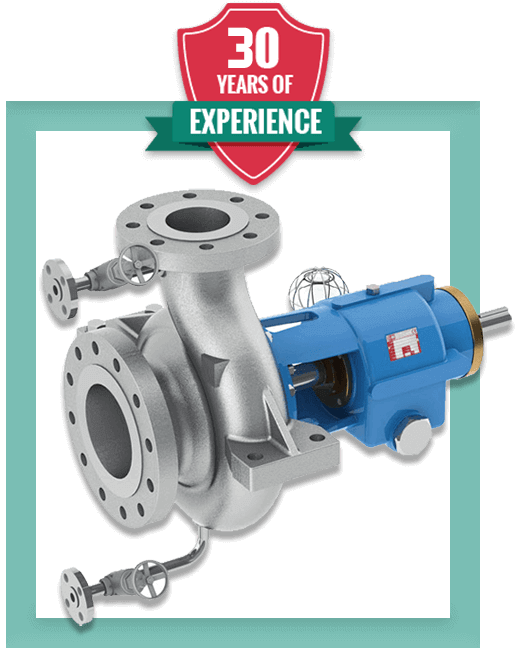 Extremely wide Centrifugal Pump range, meeting and exceeding international standards
(DIN EN 22858 – ISO, ANSI 673.3, API 685 2nd Ed & API 610 11th Ed) and available in both Magnetic Drive and Traditional Mechanical Seal Design.
These pumps can be supplied both with Close Coupled and Long Coupled version (with or without baseplate). Metallic wetted parts from AISI (STD), Duplex, Hastelloy C, Titanium etc. Several non-metallic models for corrosive and ultra pure application (PFA lined cast iron pump heads, vertical pumps with solid plastic, injection molding both in PP and PVDF.)
M PUMPS Process Department has the following attributes
Experienced, skilled multilingual application engineers
Technical department with advanced CAD software and FEM Analysis
Internal R&D for custom-made pumps requirement
Assembly department with dedicated team and supervision
Europe's largest and most fully equipped centrifugal pump testing
Experienced engineering team for contractual technical documentation and witnessing
MAIN DESIGN FEATURES OF M PUMPS
M Pumps Heavy Duty Process Pumps are horizontal, radially split, centreline or non-centreline supported, single entry overhung impeller, designed in a back pull-out configuration according to latest edition of API 610 Std or ISO 2858 – 5199
Back pull-out construction for easy maintenance.
Choice of multiple impellers for optimum efficiency over a wide operating range. Coverage includes more than 100 different hydraulics.
Twin volute configuration over 8"impeller and 2" discharge nozzle size, to minimise radial loads and shaft deflections.
Centreline feet mounting for high temperature stability or standard foot mounted ISO configuration
Bearing bracket geometry optimised in order to eliminate water cooling system, even for high temperature applications up to 750 °F (400°C) or 390 °F (200°C) for ISO pumps
Casing, bearing frame and baseplate stiff enough to assure minimum shaft deflections under heavy nozzle load conditions, to improve seal and bearings life.
Wear rings and balance holes optimised for an extended life under the most adverse suction conditions
Seals and sealing systems in accordance to API 682 Std – UNI 3069
For more information on other units please send us a request.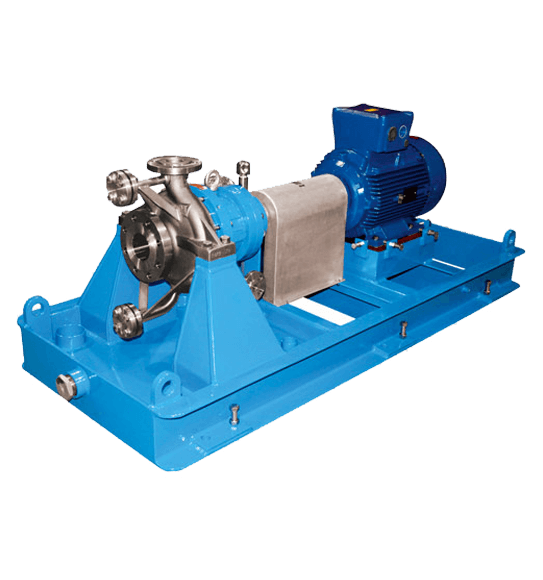 CN-MAG-M-API-685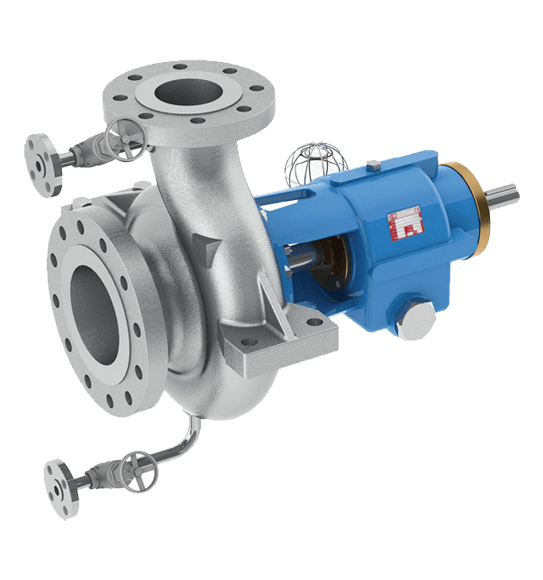 CN-SEAL-M-API610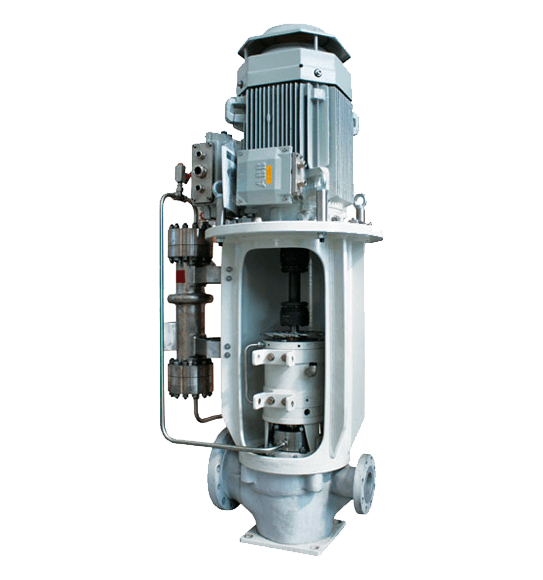 CN-SEAL-MV-API-610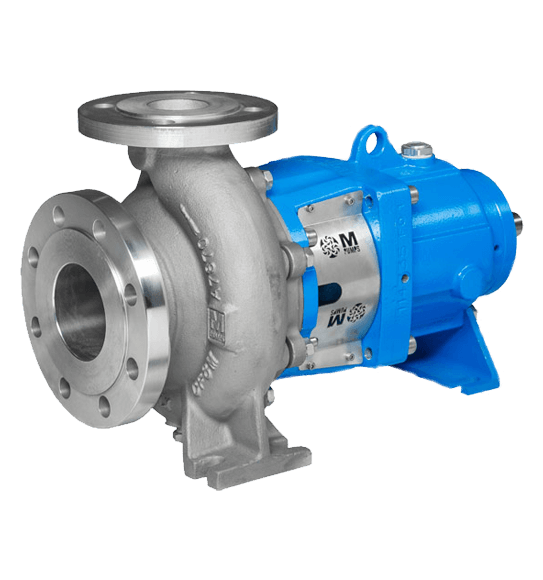 CN-SEAL-M ISO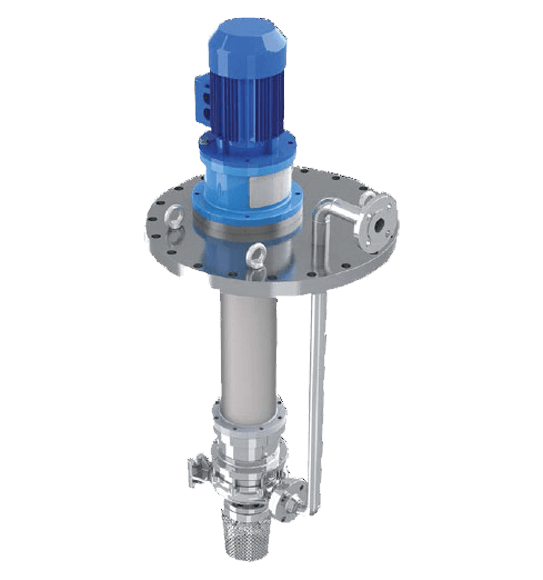 CNV MAG-M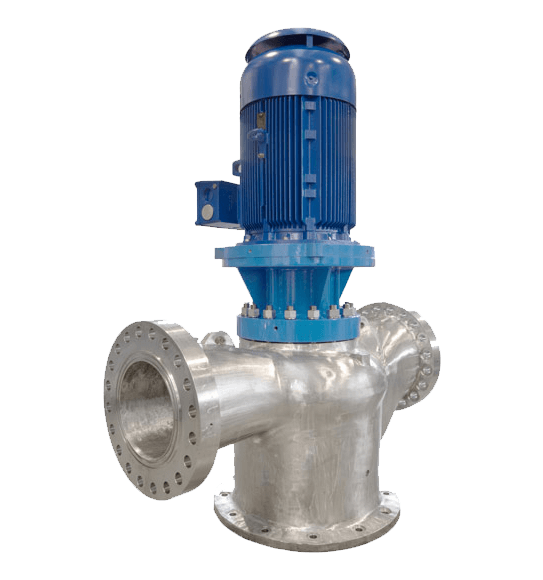 CNV-MAG-MV-API685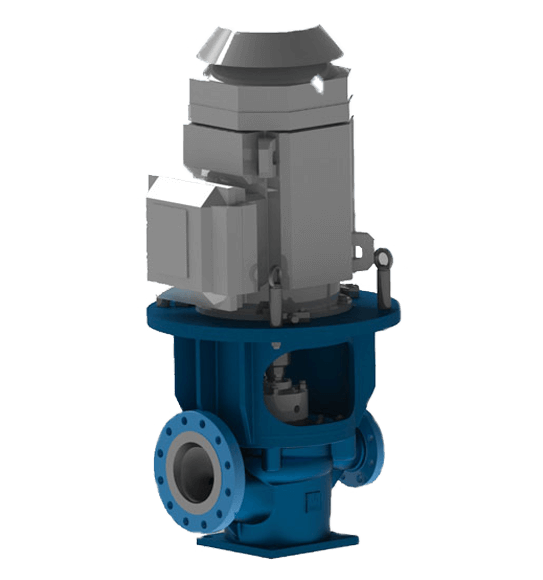 CN MAG MV API 610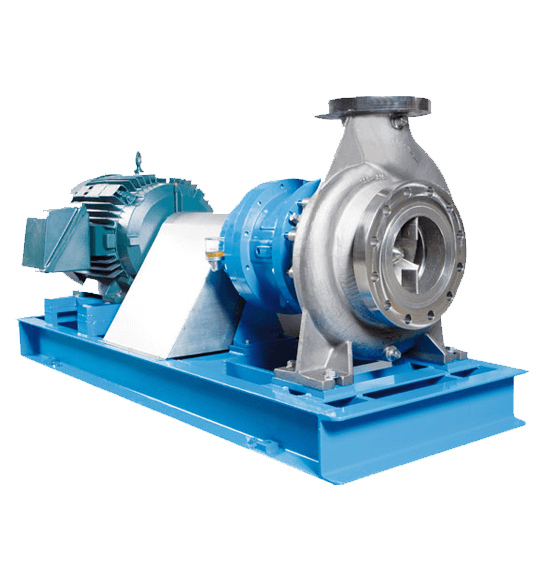 CN-MAG-M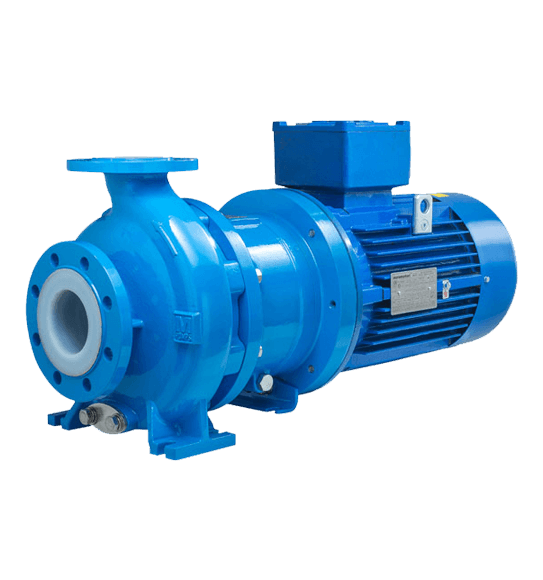 CL-MAG-M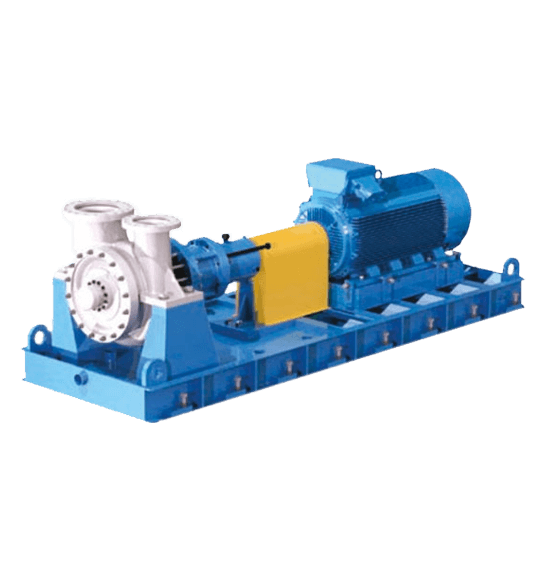 WN-MAG-M-API685