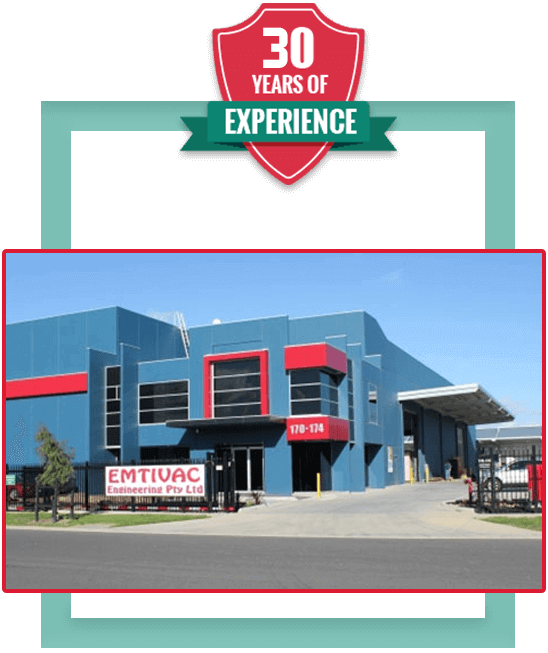 MANUFACTURER AND SUPPLIER OF VACUUM & CENTRIFUGAL PUMPS
Emtivac is an Australian owned and operated process engineering company with 30 years of experience supplying vacuum and centrifugal pumps for a range of industry applications. Using our in-depth product knowledge and expertise, we take a detailed-focused approach to pump selection and system design to ensure the best possible outcome for your project.
We supply a range of the world's best pump brands including Pompetravaini, M Pumps, Flo-Master and Egger.
We supply and engineer a wide range of vacuum and centrifugal pumps including vertical and horizontal multistage pumps, self-priming pumps, magnetic drive centrifugal pumps, liquid ring and dry screw pumps, regenerative side channel pumps and more.
Industries Applications and Benefits
We provide pump solutions and system engineering for a range of industries including:
Power Generation
Mining
Coal Industry
Pulp and Paper
Manufacturing
Environmental
Sugar Milling
Wine industry
Food Processing
Building Product Manufacturing
Laboratories and Hospitals
Coal Seam Gas
Petrochemical
Mineral Processing
Water and Waste Water