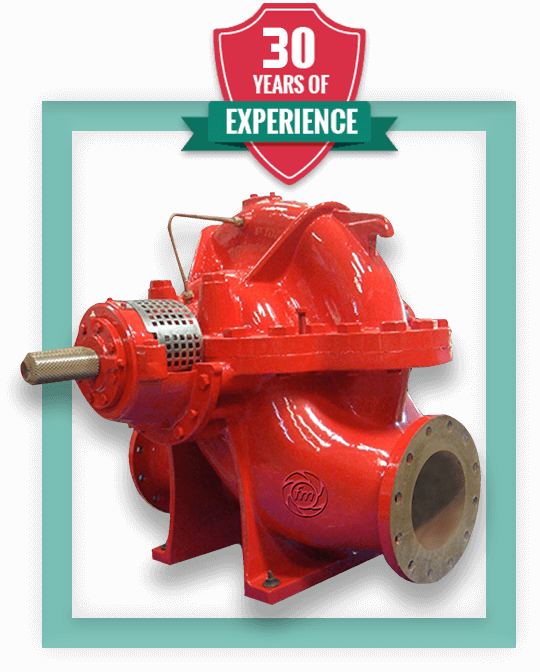 Applications in the following segments:
General Industry and Process, Building Services and HVAC, Fire Protection, Irrigation – Water Supply and Booster Pumps, Marine Applications.
FM/FMV are of an advance hydraulic design, with precision construction in materials to suit most applications.
FM/FMV will give trouble free efficient operation with the minimum of maintenance over many years. This is due to good efficiency zones which produce low noise and vibration characteristics, plus they are energy efficient.
Range : A comprehensive range spanning over 50 models, designed around seven shaft groups. Nominal impeller diameters range from 300mm to 660mm. Duties can reach to 800l/sec with heads up to 230m.
Low NPSHR: Ensures high suction lift capability and protects the pump from cavitation erosion without compromising efficiency or smooth operation at part flows.
DOUBLE SUCTION HORIZONTAL & VERTICAL EXECUTION SINGLE & TWO STAGE
Casing Wear Rings: Fitted as standard, simple heavy rectangular cross-section with "tongue & groove" arrangement to prevent rotation. Impeller wear rings are optional on all models.
High Strength Shaft: The shaft is generously sized to cover maximum loading and supported by two grease lubricated deep groove ball bearings. Shaft design ensures minimum deflection and improved life for bearings, wear rings and shaft seals. Shafts are protected by shaft sleeves in packed gland pumps.
Stuffing Box: Easily converted for use with soft-packing or mechanical seals. All pump casings are pre-drilled and tapped to easily facilitate either option.
Double Volute Casings: All high head pumps have double volute casings to minimize radial loading during part flow operation.
Optional Arrangements : One of our major strengths is our ability to provide customized designs and product variants quickly and economically. Bottom suction, vertical dry pit and side suction/top discharge arrangements can all be provided against specific customer requirements.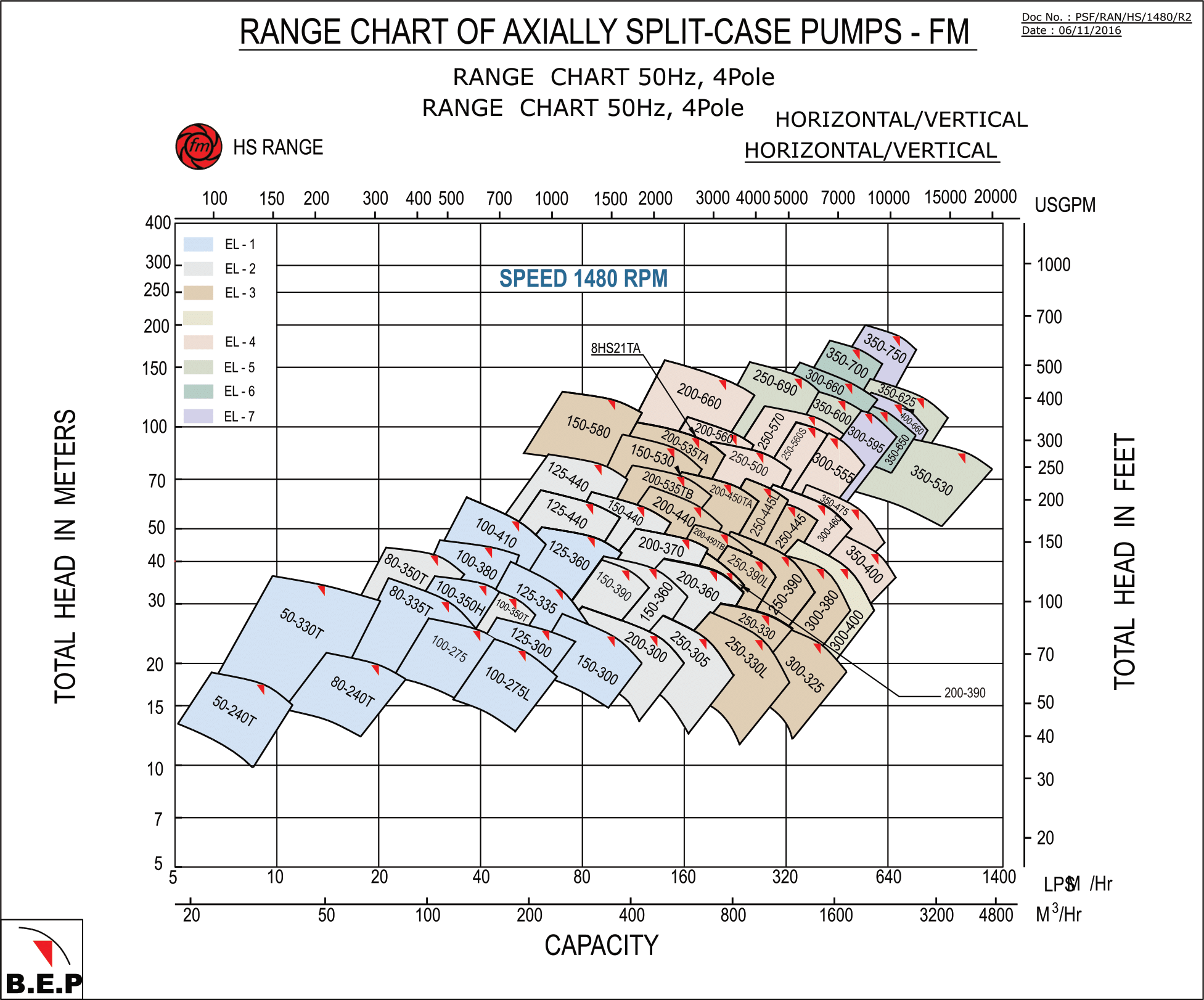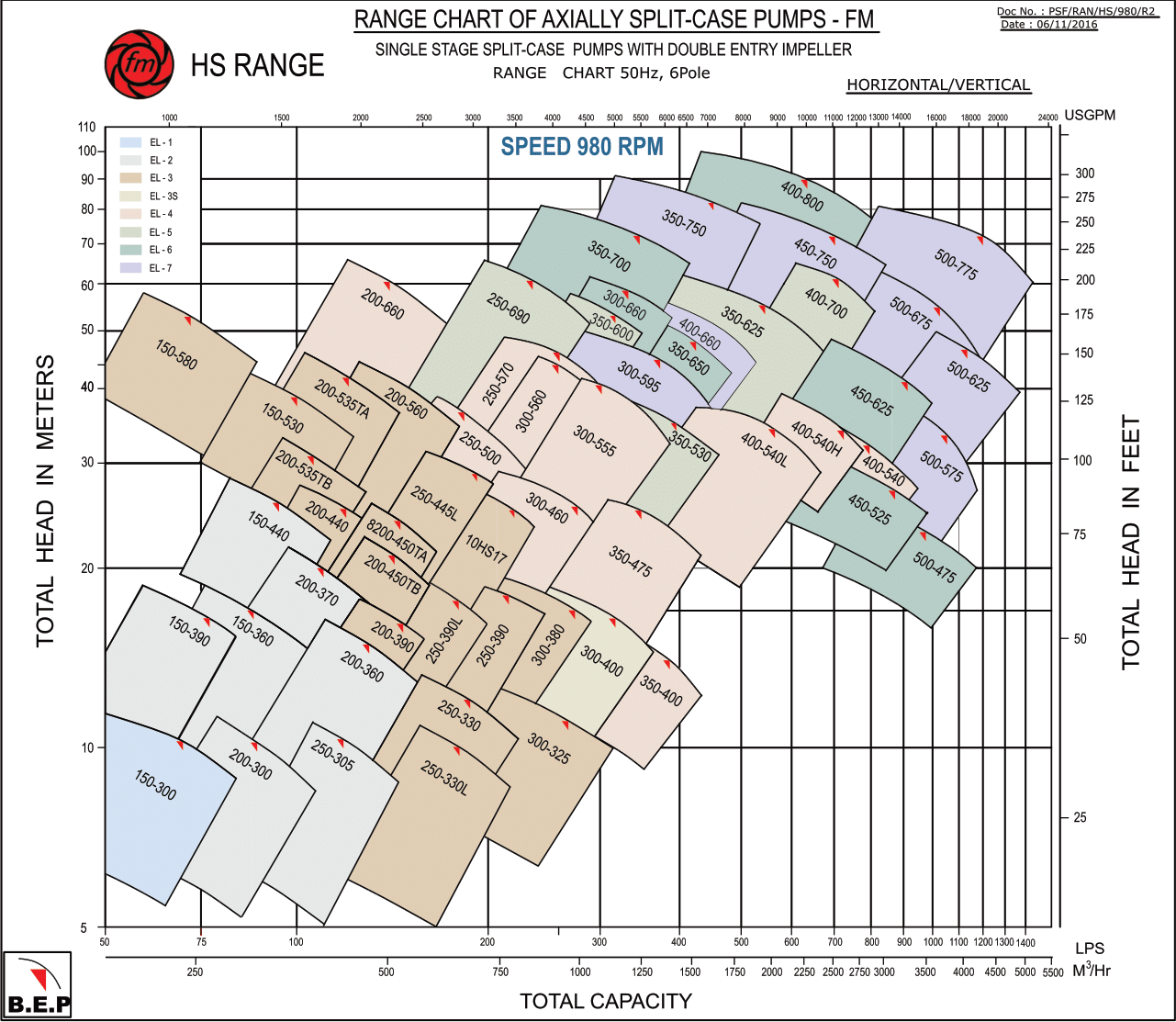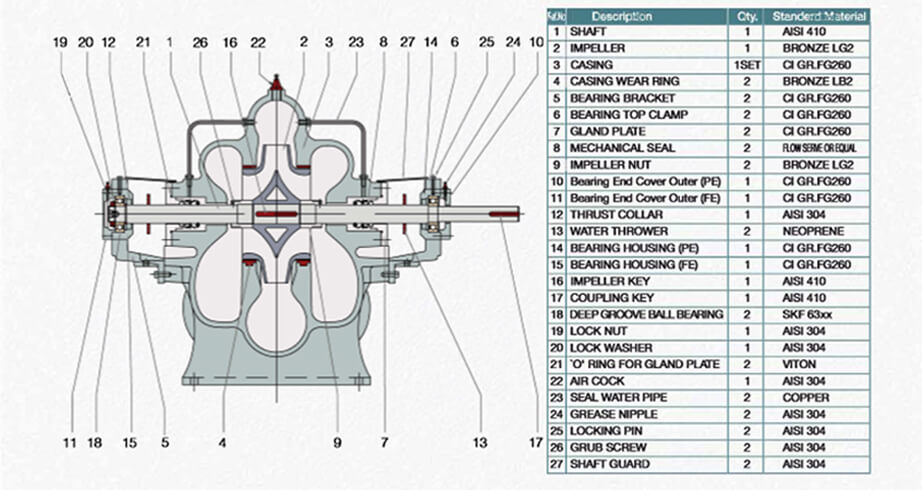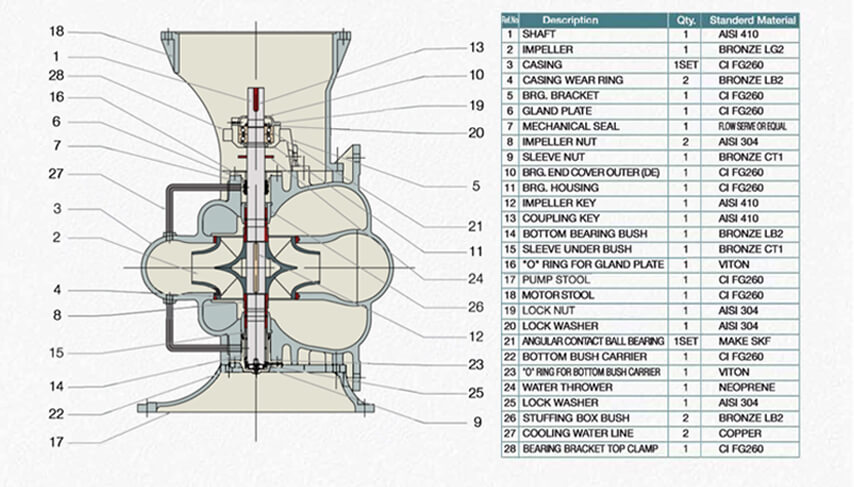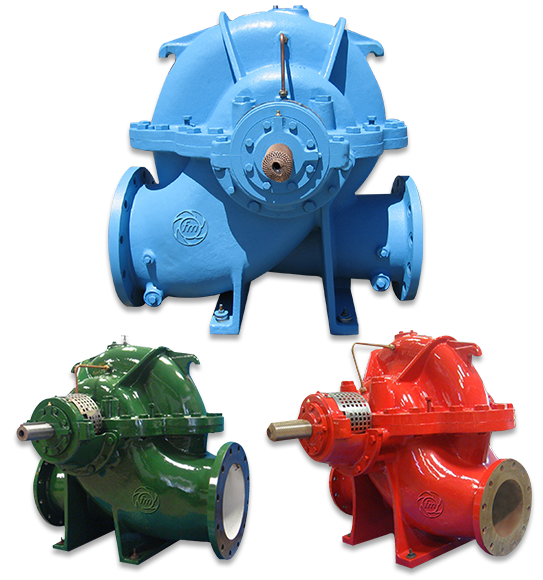 FLO-MASTER PUMP / SINGLE STAGE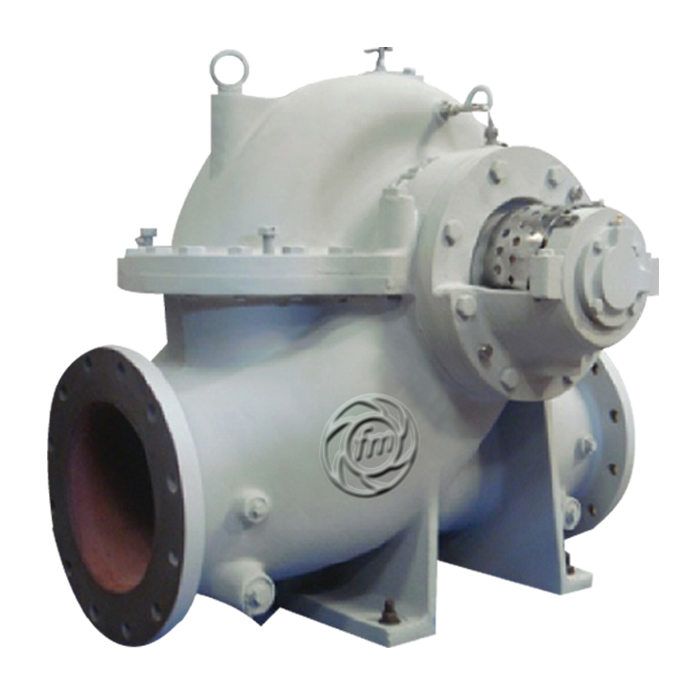 FLO-MASTER PUMP / TWO STAGE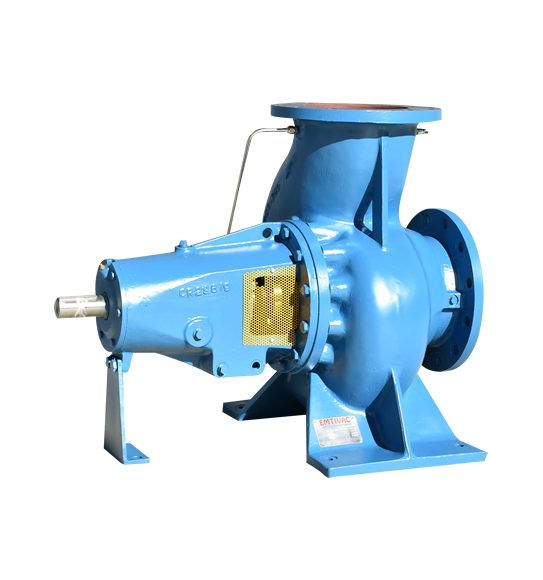 FLO-MASTER END SUCTION PUMP